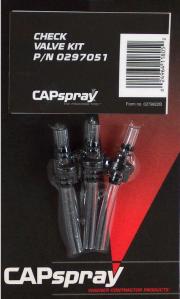 Check Valve Kit (3 Pack) SprayTech
0297051
Check valve replacement kit ( 3 pack )
For SprayTech CAPspray HVLP spray guns, Wagner NBC Gun, Wagner's Hvlp Conversion Gun, and Titan Maxum II Gun.

What Is It?

The Check Valve keeps the material cup pressurized and the material flowing up through the gun. It's important to keep the gun angled within an acceptable radius to avoid paint clogging the valve, because air is the only thing that should be passing through the check valve. Of course, sometimes there will be awkward spraying angles, knocking the gun over on accident, ect. It is possible to take the valves apart and clean them with appropriate solvent, but its fairly tedious and time consuming. That's why we recommend you keep this part on hand for the above guns to keep your spraying going perfectly even when things gets bumpy.

Need a Professional Spraying Upgrade?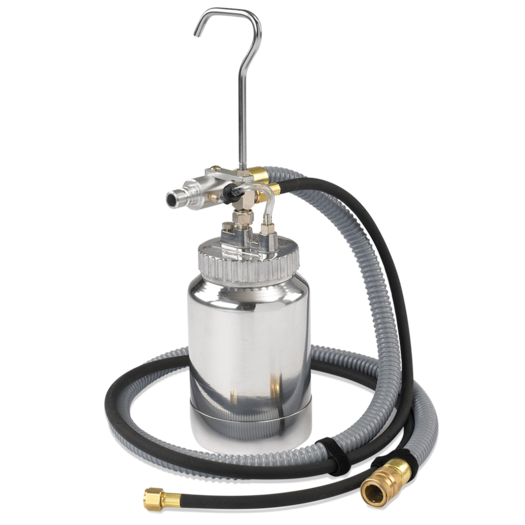 The normal quart cup and check valve don't allow for spraying upside down or even sideways. If this is problematic for you, make an upgrade to the 2 Quart Remote Pressure Pot Kit. This kit is for anyone spraying HVLP in any angle, position, or orientation or for higher quantities of material. 
This kit keeps the material separate from the gun itself, freeing the gun to move in any position without clogging a check valve. The pot also holds twice the material, letting you move twice as fast.
---
We Also Recommend