Titan Maxum II Gun Support
Posted by Reese Williams on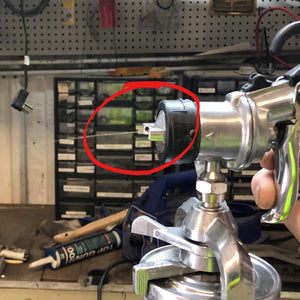 Leaks
The most visible and immediate problem that can come up. The most common place for the Max II Gun to leak is around the packing nut. (See picture) A slight tighten to the nut may be all you need to do. There may be nothing wrong with any of the parts!
Posted by Reese Williams on
What is a projector set? Which projector set do I need? What's really the difference between a #2 and a #3? A short article to cover the basics of this key part of the Titan HVLP Maxum II Spray Gun.